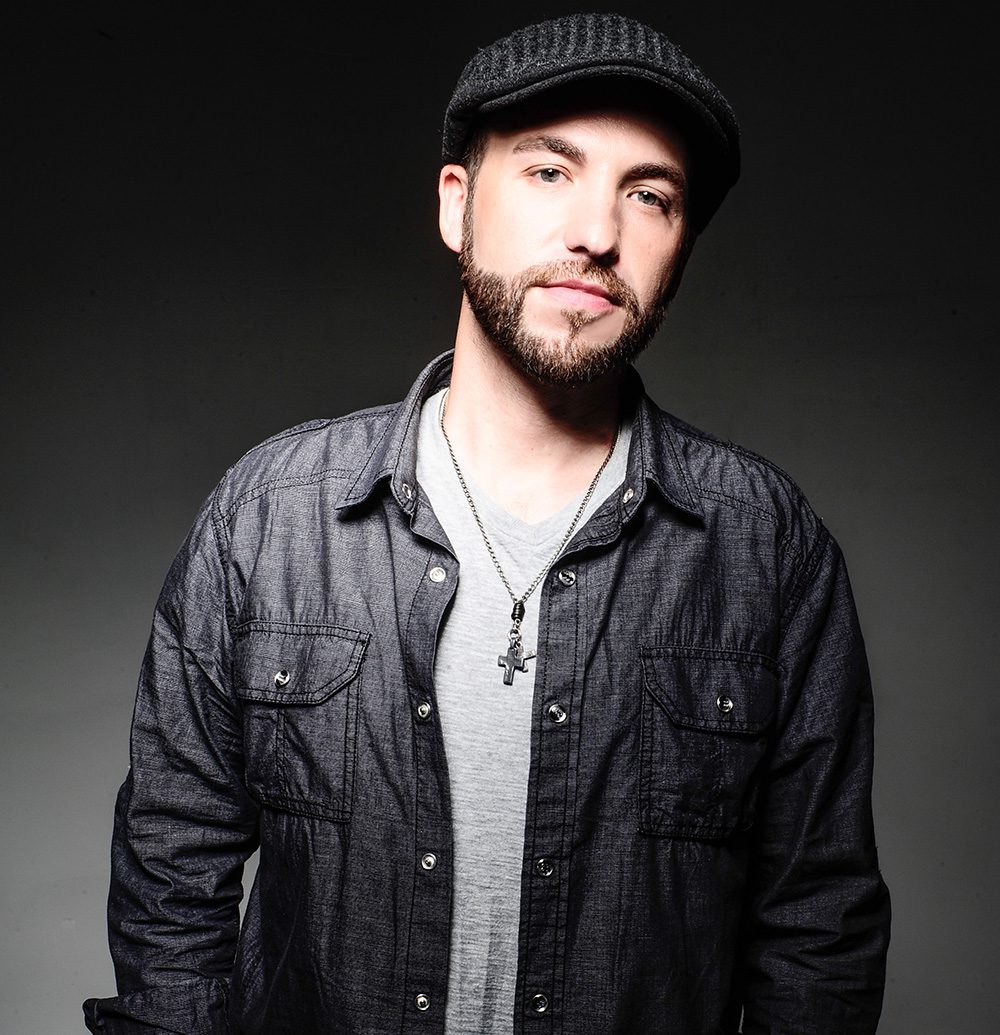 Versatile singer/songwriter Josh Shilling boasts an impressive combination of experience and musicianship. Shilling's musical forays have been diverse and considerable, ranging from jazz and soul ensembles to Americana and contemporary country, jam-band, Bluegrass and folk projects. 
A Martinsville, Virginia native, he began playing the piano at a mere 7 years old. As a child he matured into a skilled pianist and Hammond B3 player whose voracious musical study allowed him to authentically portray the style and feel needed for nearly all genres. Shilling also developed steadily as a guitarist, while honing his songwriting and natural emotional vocal ability, which has become his calling card. 
As a teenager, Shilling fielded offers to tour nationally with professional bands, and at 17, he graduated high school one year early to begin his musical pursuits. He began traveling with successful regional groups and working as a session musician full-time. The deceptively junior new member stunned audiences with his soulful vocals and heartfelt performances. Subsequent gigs soon followed with nationally touring artists including Chicago's Bill Champlin, who proclaimed Shilling "has the potential to be one of the greats." 
Esteemed trumpet and trombone player Mic Gillette also enlisted Shilling's services. Stints with members of group Tower of Power, along with crowd-pleasers The Embers, expanded his musical palate. His collaborations with Gillette prompted the revered musician to dub Shilling the "real deal." Continually perfecting his sound and delivery, he began to perform over 200 dates a year across the nation. 
2007 found Shilling joining acclaimed Bluegrass and Americana ensemble Mountain Heart. His robust vocals, evolving signature piano stylings and nimble guitar work enhanced the group's rich acoustic sound. That same year, Shilling wrote or co-wrote all of the four new songs featured on the group's live album, The Road That Never Ends, including the project's title track, which reached the fourth slot on Billboard's Bluegrass chart. The album landed the band two number one songs written by Shilling at radio.
Mountain Heart's January 2007 appearance on the Grand Ole Opry introduced Shilling to an eagerly receptive crowd; after singing one of his original songs, he earned a standing ovation and encore that evening – a rarity and intoxicating distinction for any artist on that revered stage. Shilling and Mountain Heart has now played on the Opry over 130 times, shared the stage with Lynyrd Skynyrd during their 2008 summer tour, opened for artists like The Marshall Tucker Band, The Avett Brothers, Levon Helm, and many more. He's also fronted or backed artists like Diamond Rio, Bryan White, Rhonda Vincent, Del McCoury, legendary guitarist Tony Rice and many more. 
July 31, 2012 marked the official release of Shilling's debut solo project Letting Go. After years of writing and recording for other acts, Shilling meticulously selected songs from his catalog and set out to produce and release a project of his own. Overwhelming reviews poured in as listeners and supporters downloaded and ordered the project, many of which say this in so many words: 
"Before you click purchase, let me warn you; if you like your music synthesized, auto-tuned, watered down and brain-less, move along. But if you enjoy well-written lyrics and music and emotional vocal performances, buy this CD now. These are quality performances by real musicians. Just be careful where you leave this CD lest it gets stolen" 
His group Mountain Heart produced and released Blue Skies in 2016, which debuted at the number two spot on the Billboard Charts. Rolling Stone reviewed the album and had this to say:
"Mountain Heart manages to straddle the line between complete reinvention and staying true to their roots — there's a palpable electric current running through "Blue Skies," while still maintaining the relaxed, festival-ready pulse they've become known for over the course of more than a decade" –Rolling Stone 
Mountain Heart produced and released Soul Searching in 2018, which made it to the number nine spot on the Billboard Charts. The album features eight songs written or co-written by Josh. JamBand News had this to say after listening to the album:
"The dynamic, virtuosic and ever-evolving acoustic outfit Mountain Heart have never sounded better than on their new Compass Records release, SOUL SEARCHING, out today, Friday, August 10. With deft arrangements and all members contributing to the songwriting, Mountain Heart continues to put their own contemporary twist to traditional acoustic music with the addition of piano (think Little Feat, Bruce Hornsby). The title track, a co-write with Mountain Heart's Josh Shilling and the The Infamous Stringdusters (featured on their GRAMMY-winning album,Laws of Gravity), captures the restlessness and melancholy of deciding which direction to take in life." –JamBand News
Now a full-time studio musician and songwriter in Nashville, Shilling continues to perform solo, with Mountain Heart, and make guest appearances with artists who inspire him. He embraces music in its totality: His fierce immersion in one genre is enhanced by his passion for the others. Shilling's latest release, "(Go to Hell) 2020", written about the hardships everyone has had to navigate throughout the year, has circulated all over the world and is available on all music streaming and download platforms.
While his career already includes performances on hundreds of albums, dozens of songs recorded by artists including two Grammy-winning albums by The Infamous Stringdusters and The Travelin' McCourys, a Grammy-nominated album by Sierra Hull, the title track of the latest Diamond Rio album, Lee Ann Womack, and Mountain Heart, to name a few, Shilling continues to tour internationally and stay creative with hopes of a second solo project in the near future.